Colorado springs heating services
Maybe you had limited options to choose from when you bought a furnace last time. Nevertheless, with the advancement in technology, there has been a significant increase in choice of heating systems.
You may opt for one of the two types of furnaces – 80% condensing furnace and 90%+ condensing furnace. Annual Fuel Utilization Efficiency or AFUE is used to quantify efficiencies, which is the standard used by manufacturers to gauge furnace efficiency.
Advancements in technology have helped newer furnaces more effectively manage how your furnace functions. Heat and airflow capacity demands are also checked constantly to meet your home's space requirements easily. Our furnaces promise zero over-conditioning and ensure close to zero percent wasted energy.
HEATING SYSTEMS FROM TRANE
Rocky Mountain Climate Heating and Cooling is proud to offer Trane products. Please take a look at Trane's current selection of furnace products below.
Why Choose Trane?
You might be asking yourself, "Why Trane? What sets their products a cut above the rest?"
Simply stated, Trane offers some of the longest-lasting and reliable furnaces available. Trane's natural gas furnaces convert gas from a gas line into heat.
Purchasing a Trane furnace is a win-win.
With an Annual Fuel Use Efficiency (AFUE) rating of up to 97.3%, you can rest easy knowing that any furnace you purchase is also a sound investment. You'll be saving more money and keeping your family warm on those cold Colorado winter nights.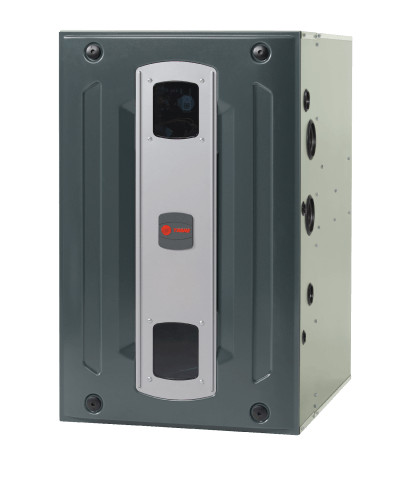 trane comfort specialist
As a Trane Comfort Specialist, we put quality and customer service above all else. We're not happy until you're happy, but don't take our word for it.
Read what our many customers have to say about working with Rocky Mountain Climate Heating and Cooling: